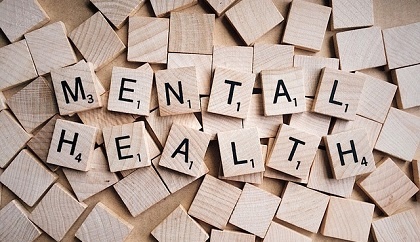 NHS Fife is being asked what it is doing to support the almost 1,000 young people refused mental health help in the Kingdom.
Mid Scotland and Fife MSP Alex Rowley has written to the health board's chief executive, asking what is happening to those children after their request for help is denied.
He is asking the NHS whether it has enough resources to cope with demand for CAMHS services.
The Scottish Government set a standard for the NHS in Scotland to deliver a maximum wait of 18 weeks from December 2014.
Since then 913 referrals have been rejected in Fife.
Alex Rowley MSP said:
"It is shocking to see that some of the most vulnerable young people in our society are not receiving the help and support that they so desperately need.
"When a young person has been referred to receive mental health support, it is likely they need that support, it is worrying to then see so many of these referrals rejected.
"We need to ask whether our NHS is getting enough resources to cope with the demand for child mental health services.
"For it is essential that we don't just let these young people be pushed to the side and denied the treatment they need.
"This issues needs to be tackled urgently, no child or young person should ever be denied mental health treatment when they need it.
"I have written to NHS Fife to try and get to the bottom of this, asking them what happens to those that have been referred for treatment but then had their referral rejected.
"I am also asking why rejections are made, and what specifically happens next to those children who are in need of support but have been rejected for their CAMHS referral."
Appropriate services
Julie Paterson, Fifewide General Manager for FHSCP, said:
"Fife Child & Adolescent Mental Health Services (CAMHS) continues to work extremely hard to ensure children and young people are referred to the appropriate services, that they are seen in a timely manner, and that they are provided with quality care and support based on their individual needs.
"Last year, we received approximately 2500 referrals, of which 2200 children and young people were provided with support.
"Referrals are not always appropriately directed to CAMHS and it may be that other agencies or assessments are better placed to meet their needs.
"As such, last year approximately 12% of children and young people were redirected to alternative services or for further assessment.
"This compares favourably against the national average, where 22% of referrals were redirected.
"It may also be helpful to note that Fife's CAMHS has volunteered to be a pilot site for an audit for redirection, commissioned by the Scottish Government; and we remain committed to providing an informed and responsive CAHMS service."