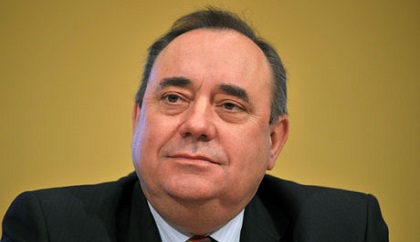 Alex Salmond has asked the data watchdog to look into how sexual misconduct allegations against him became public.
He has previously suggested they may have been leaked.
On Tuesday, the former first minister won a legal case against Scottish Government when it admitted it breached its own guidelines in how it handled the complaints.
He denies the claims, and a police investigating into them is ongoing.
A Scottish Government spokesperson said: "The Scottish Government has never commented on the content of the allegations against Mr Salmond and we will not do so.
"As a precaution, and in line with our legal obligations, we instructed a detailed review into our handling of Mr Salmond's data in August 2018.
"We are satisfied that information relating to this case has been processed in accordance with our legal and information handling obligations, and that there is no evidence of any data breach.
"We are currently in the process of sharing this information with the Information Commissioner."