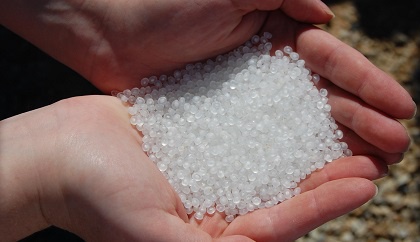 More needs to be done to tackle plastic pollution in the seas around Fife, according to a local councillor.
It comes after a study found contamination of the Kingdom's beaches by plastic nurdles is much worse than previously thought.
The tiny plastic pellets are used to manufacture objects like bottles
Councillor Ross Vettraino says we need to identify and punish companies which are disposing of them irresponsibly, as beach clean-ups alone will not tackle the problem.