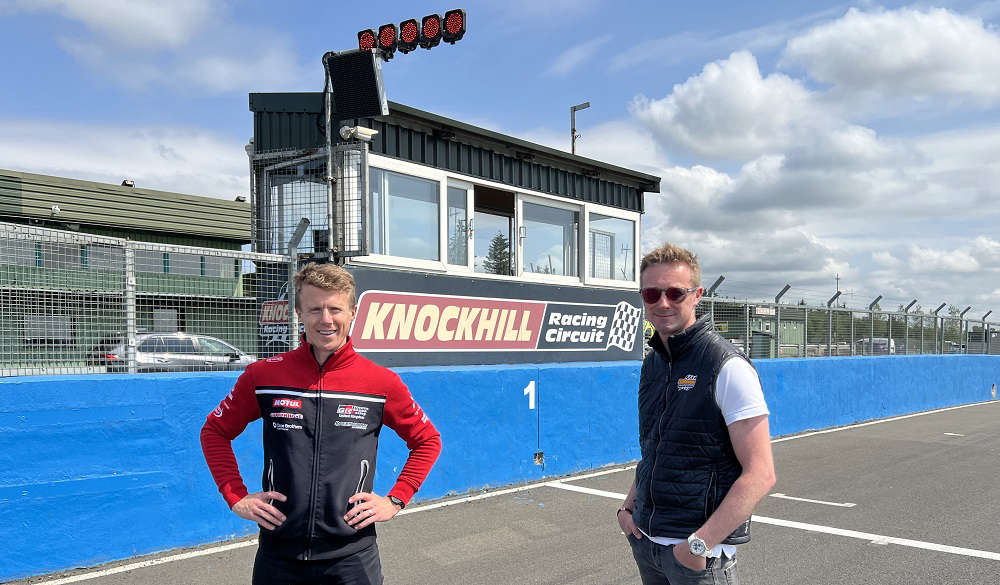 Rory Butcher (left) and Gordon Shedden (right) at Knockhill
Thousands of motorsport fans are at Knockhill this weekend for the Fife circuit celebrating its 30th anniversary hosting the British Touring Car Championship.
The Touring Cars first came to the Kingdom in 1992, with this year being the first of the hybrid era.
Four Scots are in this year's Kwik Fit British Touring Car Championship, including Kirkcaldy's own Rory Butcher, as well as Gordon Shedden, Aiden Moffat and Dexter Patterson.
But it isn't just the Touring Cars that will take to the track in the next couple of days.
A variety of other motorsports are also taking place including the Quaife Mini Challenge.
Anas Hassan, our Kingdom FM reporter, visited Knockhill last week to chat with a range of people to gather their thoughts on what will be seen as a festival of motorsport.
First up is Rory and Gordon, who drive for Toyota Gazoo Racing UK and Halfords Racing with Cataclean respectively, talking about how they think the weekend will be for them:
Hannah Chapman, driver for Hybrid Tune in the Mini Challenge, is excited to be driving in front of her home crowd:
Joe Tanner, Hannah's team-mate at Hybrid Tune, says there is no room for error at his home track:
Duncan Vincent, Lead Commentator at the circuit, explains what difference the hybrid system in the Touring Cars could make on the track:
Stuart Gray, the circuit's Events and Marketing Director, says this weekend is part of what has been a busy year for the circuit so far, with more to come in 2022: