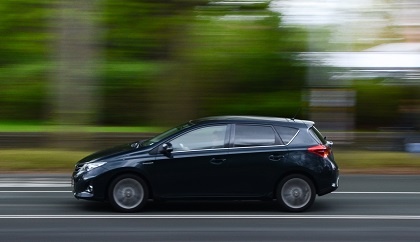 One in six Scots admit to still using their mobile phone at the wheel- a year after harsher penalties were introduced.
Figures from the RAC show over nine million drivers across the UK refuse to change their habits.
The government announced last September a six point penalty and £200 fine for anyone caught using their phone while driving.
Pete Williams said: "We had hoped concern about drivers talking or texting at the wheel on their handheld phone would decline as a result of the Government taking the decision to increase penalties with fewer drivers breaking the law but this has not been the case. What may well have happened is that awareness of the offence has risen among law-abiding drivers who have become increasingly incensed by the number of drivers they still see flouting the rules. For drivers who don't do it there is nothing more frustrating than seeing others blatantly using a handheld phone at the wheel on a daily basis and putting other road users at serious risk of injury or even death.
"The numbers of drivers still using their handheld phones at the wheel remains at epidemic levels and is a serious problem for society. The Government, police and road safety organisations still have a huge job to do to end the handheld mobile phone menace."