See Something? Hear Something? Say Something!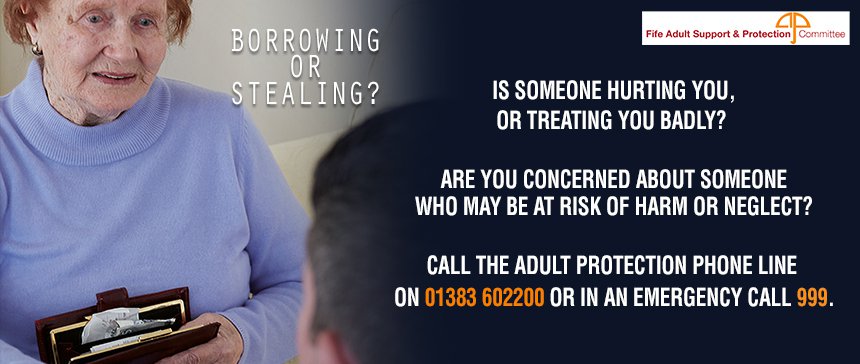 If you thought a child was at risk of harm, you'd do something about it. It should be no different for an adult. If your instinct tells you something isn't right, don't keep it to yourself.
With one anonymous phone call the situation you're worried about will be checked out and support given, if needed. It may be nothing, but there's no harm in being sure.
Call the Adult Protection Phone Line on 01383 60 22 00 or in an emergency call 999
It's not always easy to tell if an adult at risk of harm is in trouble. But there are situations to be aware of. Above all, trust your instincts. If something feels wrong, say something.