Local Hero Awards 2021

Thanks to all our wonderful nominations for the 14th annual Kingdom FM Local Hero Awards; entries are now closed.
These awards give everyone across the Fife area the chance to publicly showcase their special achievements and is a major event in the Fife calendar.
We look forward to celebrating the hard work and contributions of our amazing individuals, organisations and local schools that have made the Fife community proud.
Give a warm welcome to our judging panel this year. They sure do have their work cut out for them over the next few weeks.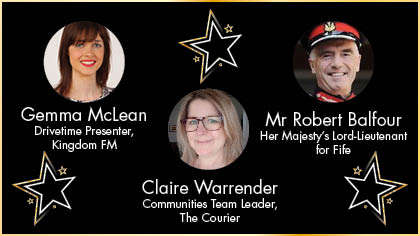 Stay tuned for updates from our judging session and look forward to finding out who are finalists are for #LHA21.
Good luck to all our nominees!