Kingdom Kids Skydive 2016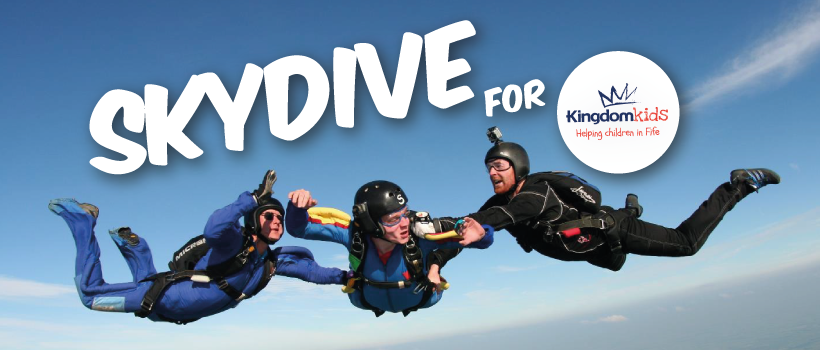 Do something amazing this year, and skydive for Kingdom Kids!
WHEN IS IT? Saturday 17th and Sunday 18th September 2016
WHERE IS IT? Skydive St Andrews, Fife Airport, Glenrothes.
WHAT YOU NEED TO DO: Raise a minimum of £450 in sponsorship money and the skydive cost is covered – and you will be raising money for Kingdom Kids!!
WHY DO IT? It's the most exhilarating and exciting moment of your life and you get to raise funds for Kingdom Kids, Kingdom FM's children's charity dedicated to helping youngsters across Fife. All the money you raise for Kingdom Kids, stays in Fife.
SPONSORSHIP: You will be provided with sponsorship forms, and access to Kingdom Kids JustGiving page, so you can start fundraising straight away – giving you more than 6 months to raise all you can!
If you would like to take part, fill in your details below and we will be back in touch with all the information you will need.
T&C's: All the terms and conditions are below. Please read fully before submitting your application to Skydive.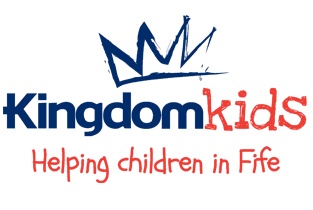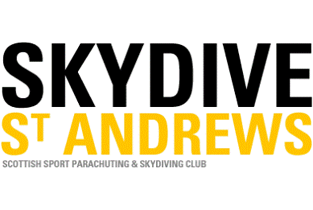 Important health information
It is important that any person undertaking a skydive is fit to do so. Skydive St Andrews is required to have a Declaration of Fitness for every person who jumps with us, in line with the requirements of the British Parachute Association.
The minimum age for skydiving is 16 years old. Those undertaking a skydive who are under the age of 18 must have written parental or guardian consent – which is to be annotated on your membership agreement form – and have the same parent or guardian sign the declaration of fitness as a Witness.
Persons aged 40 or older must have the Doctor's Certificate section of the declaration signed and stamped, as must any person who has suffered any of the below medical conditions.
Specific medical conditions
If you have had any of the below conditions, you must have your declaration certified by a doctor.
Epilepsy, fits, severe head injury, recurrent blackouts or giddiness, disease of the brain or nervous system, high blood pressure, heart or lung disease, recurrent weakness or dislocation of any limb, diabetes, mental illness, drug or alcohol addiction.
If you have ever suffered from any of the below conditions, please consult a doctor before declaring yourself fit to parachute.
Previous fractures, back strain, arthritis and severe joint sprains; Chronic bronchitis; Asthma; Rheumatic fever; Pneumothorax; Liver or kidney disease; Anaemia; Thyroid, adrenal or other glandular disorder; Chronic ear or sinus disease; Any condition requiring regular use of drugs; Regular or recent blood donation.
If you wear spectacles, they should be securely attached when parachuting and protective goggles, which we will supply free of charge, should be worn.

Please note: you cannot jump if you are pregnant.
Weight restrictions
For safety reasons, strict weight restrictions have been put in place based on a risk assessment. Any person exceeding these weight limits will unfortunately be unfit for tandem jumping.
14 stone (89kgs), is the maximum permitted weight. The Center Chief Instructor (CCI) can authorise an increase of weight to 15 stone (95kg) depending on the individuals physical fitness and Body Mass Index. Any clarification on this must be directed to the CCI prior to arrival
Minimum age
As mentioned above, the minimum age for skydiving is 16 years of age. However, if a person is under 18 years of age, they must have their parent or legal guardian sign the permission section of the BPA Membership Agreement form, available below. In addition, it is a requirement that the same parent or legal guardian signs the Declaration of Fitness as the Witness
Receive special offers, exclusive members only competitions, and more.
Sign Up
Log In