The Byre Theatre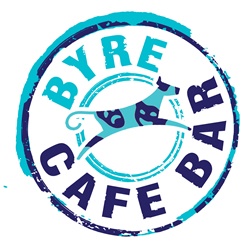 Since its reopening last autumn the Byre Theatre has been getting ever busier, and we are now very excited to announce our first summer season in this new era of the theatre's history. We believe that it has something for everyone: locals and visitors, adults and children, theatre-goers and music lovers alike.
Whatever the weather is like in St Andrews, our brand-new production of Willy Russell's Shirley Valentine will create a summer mood with its heart-warming story of Shirley's liberating and life-changing journey from Liverpool suburb to Greek island. The title role will be played by Angela Darcy, well known from her varied acting and television credits, and the show will be directed by Rita Henderson, who has a long association with the Byre.
There will be more professional theatre in the shape of four productions from A Play, A Pie, and a Pint, whose world-famous productions have been seen as far afield as New York, South Korea and Bermuda, and now come to St Andrews for the first time. This season of 'Classic Cuts' comes to us direct from the company's base at Glasgow's Òran Mór and the Byre is the only other place where they can be seen: each of the four plays cuts down a classic of world literature, from Greek tragedy to Moby Dick, to 45 minutes, fitting into a lunchtime break. The experience is completed with a chance to enjoy a pint from the St Andrews Brewing Company (or soft drink alternative) and a freshly made pie from the Wee pie company.
Music will also be an important part of the Byre's summer programme, with two special concerts in July as part of the series jointly promoted with the Music Centre: on the 7th, one of the world's finest young horn players, Alec Frank-Gemmill (familiar to St Andrews audiences from his playing with the Scottish Chamber Orchestra) performs a programme of French music with harpist Eleanor Johnston, while on the 14th Scottish guitarists Matthew McAllister and Ian Watt present an evening of 'Guitars in Conversation'.
We also mark the centenary of French chanteuse Edith Piaf with a show by Christine Bovill, who has regularly performed with Charles Dumont, Piaf's friend and composer of 'Non, Je Ne Regrette Rien'. This show has received 5-star reviews around the world and sold out the Famous Spiegeltent at the Edinburgh Fringe, thanks to Christine's extraordinary evocation of Piaf's voice and persona.
Before all this, we are very excited about the arrival direct from the Bergen Festival of MOANA: The Rising of the Sea, performed by a company of thirty dancers and singers from Fiji who will bring to life the threat of climate change for Pacific communities in an unforgettable evening of poetry, music dance and drama. This is not only a premiere for Scotland, but also acts as the beginning of the show's European tour. I'm also looking forward to conducting the first live opera in the Byre since the theatre's reopening: our very own company presents a new translation of Gluck's masterpiece Iphigenie in Tauris, with a professional period instrument orchestra in the pit and Caroline Taylor in the title role.
With regular film screenings for children and adults, live relays from Glyndebourne and the National Theatre, a range of seasonal menus from our restaurant and much more, there is something for everyone at the Byre – whether you are a first-time visitor or an old friend of the theatre, we look forward to welcoming you this summer.
The Summer Season for the Byre Theatre sees a rebranding of the Byre Café Bar in order to coordinate well with a busy theatre and the demand for a more relaxed and friendly dining experience. We have taken time to carefully choose the menu, and we are excited to be able to present the finished result which we believe really offers something for everyone.
Even if you're not passing the door in the evening, the Café Bar has far more on offer throughout the day. Our range of coffee and cakes provide the perfect snack for any time in the day. In particular, our scones are proving themselves to be one of the best afternoon indulgences in St Andrews. A day out in the sunshine can always be rounded off by a bite to eat or a drink at the Byre.
Our bar is also open daily so that you can enjoy your Summer Holiday with a range of drinks. This includes the brand new Byre Theatre beer, which we have produced in partnership with the St Andrews Brewing Company. Why not pop in one day to try this, or of course get the chance to taste it if you come along to our Play, Pie and a Pint Productions at lunchtimes alongside a pie from the Wee Pie Company. This not only gives you your fill of the theatre, but a chance to enjoy the food and drink that is also on offer here.
Play, Pie and a Pint is not the only show where you can enjoy food and drink included in the price of your ticket. Our summer shows include many Café Bar offers which guarantee that you have a complete evening out. If you happen to be coming along to see Iphigenie in Tauris, why not book in to have a two course meal with a glass of wine as your pre-theatre meal for only £12.95. We also would like to offer you a similar deal earlier on in June when MOANA is in residence at the Theatre- you could purchase both a ticket to the performance and a two course meal for just £25.
If you're looking for a summer night out, why not get a group together to come and see Shirley Valentine during its run in July and August. You could all enjoy a 10% discount off your food bill, and if you book to see a Thursday evening performance you will receive a free Cocktail or Mocktail on arrival!
Whether you're in to watch a show or just passing by on your day out in St Andrews, the Byre Theatre Café Bar would be more than happy to welcome you in for a great selection of food and drink!