Fife Alcohol Support Services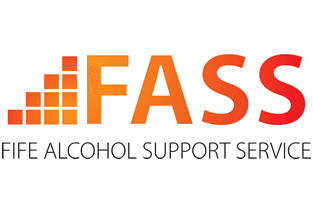 Who are Fife Alcohol Support Service?
We are a charity that helps people who have alcohol problems. We can help if think you may be drinking too much and want to cut down. Or perhaps you are addicted to alcohol and find it hard to give up.
We can also help someone who is trying to cope with a partner or friend who is drinking too much.
FASS has been helping people in Fife for 38 years. Our service is available across Fife.
How do you help?
FASS helps through counselling. Clients are able to talk confidentially about their drinking and what worries them. Perhaps things that cannot be said to someone close.
Step-by-step, with practical and achievable goals, you can move towards safer drinking or stopping completely. The benefits can include improving health and personal relationships.
What if I'm concerned about someone else's drinking?
Again, counselling may be useful. FASS can help you to identify your best way of coping with the situation. And can you support you whilst you do so.
To contact Fife Alcohol Support Services please call us on 01592 206200
or visit our website for more information at www.fassaction.org.uk