Beat The Banks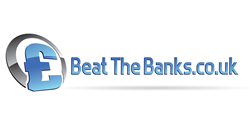 Beat the Banks are your local PPI reclaim company. Using our combined financial services and legal experience, Beat The Banks bring a radical and refreshing approach to recovering your money.
We don't ever post lengthy forms for you complete, send annoying marketing texts and e-mails or make these telephone calls that we all hate.
We do things differently. We offer visits in the comfort of your home and will only submit your claim, if you have a good recollection of the events of the sale and the paperwork.
If you don't, we recover the paperwork on your behalf. We can normally retrieve your banking records back to the mid 90's. This usually extends to several inches of paperwork and can even amount to boxes full!
Using our financial forensics, we then identify all your claims and fully submit them for you.
We only ever do full written claims. This gives you the very best chance to recover the compensation rightfully due to you, that's why we have an extremely high success rate and why we are growing rapidly.
All we will ever is ask, is for you to sign your name and bank the cheque. We do the rest. It really is that simple.
So to make sure that you don't lose out on your compensation before time runs out, call now on 01382 200474 or log onto beatthebanks.co.uk and put us to the test.