Annapurna Thai & Chinese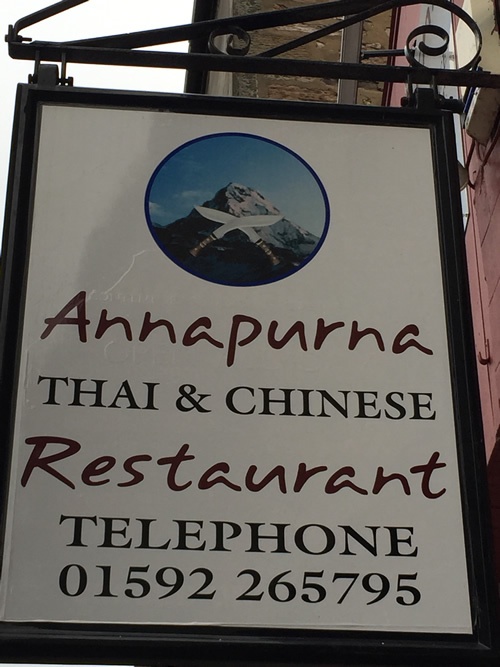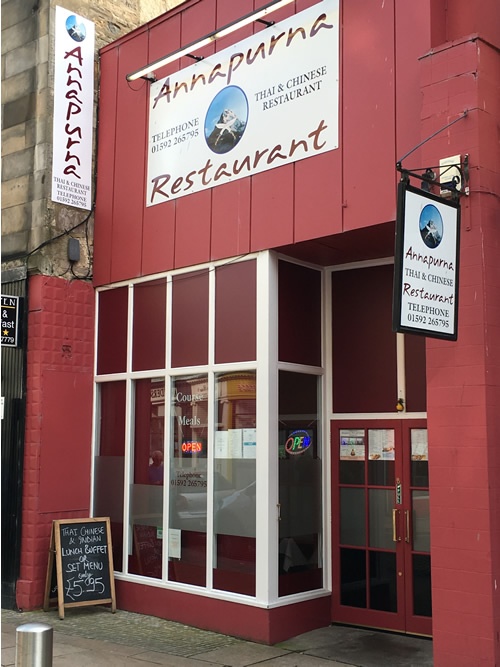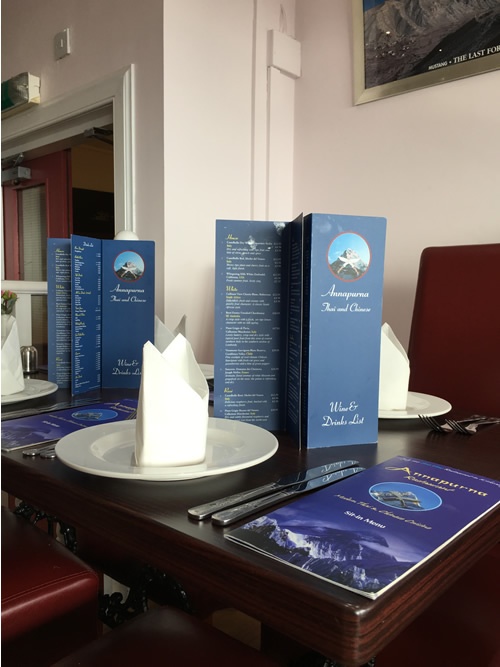 Annapurna Thai & Chinese
282 High Street, Kirkcaldy,
Fife
KY1 1LB
01592 265795
Website: www.annapurnathai.co.uk
Opening Times:
Mon 11:30 - 15:00 & 17:00 - 22:00
Tuesday - Closed
Wed - Fri 11:30 - 15:00 & 17:00 - 22:00
Sat 11:00 - 22:30
Sun 12.00 - 22:00
All our meals are cooked using natural and traditional herbs & spices with each dish being prepared with care, skill and precision. Thai cuisine is considered by many to be among the best in the world. It is a blend of Asian and European influences created through centuries of trade between continents. Rice, fish, vegetables and herbs feature prominently in the Thai diet, although meat is less common as animals were required for farming. Thai people have added their own ingenuity to their dishes, using influences from Portuguese traders who brought chillies, Indians who provided curries and spices, and the Chinese method of hot frying in a wok.
Some Recent Trip Advisor Reviews
"Just great!"
Great food - always nice and light but very flavoursome! Good enough selection on the menu - suggest your try the lunchtime menu to try the place out then go back for an evening meal - evening menu has more options. Staff are attentative and helpful - favourite place in Kirkcaldy!!!
"Superb "
Went here for a meal and was very impressed
The place was immaculate with a great view over the forth
The staff from start to finish couldn't be more attentive and helpfull if they tried - first class service
The meal itself was amazing and cooked to perfection
All round great dining experience
Would highly recommend to anyone looking to have a great dining experience.
"Thank God for Good Thai food in Kdy"
My wife and I lived in SE Asia for three years so we really love Thai and Chinese food. I've always been disappointed not to have a good restaurant for Thai/Chinese food in Kdy so was really pleased when I heard Annapurna had opened this.
We had pad thai, green curry and a few other starter dishes which were all really good. The staff were very attentive and friendly to our children. Will be back lots !