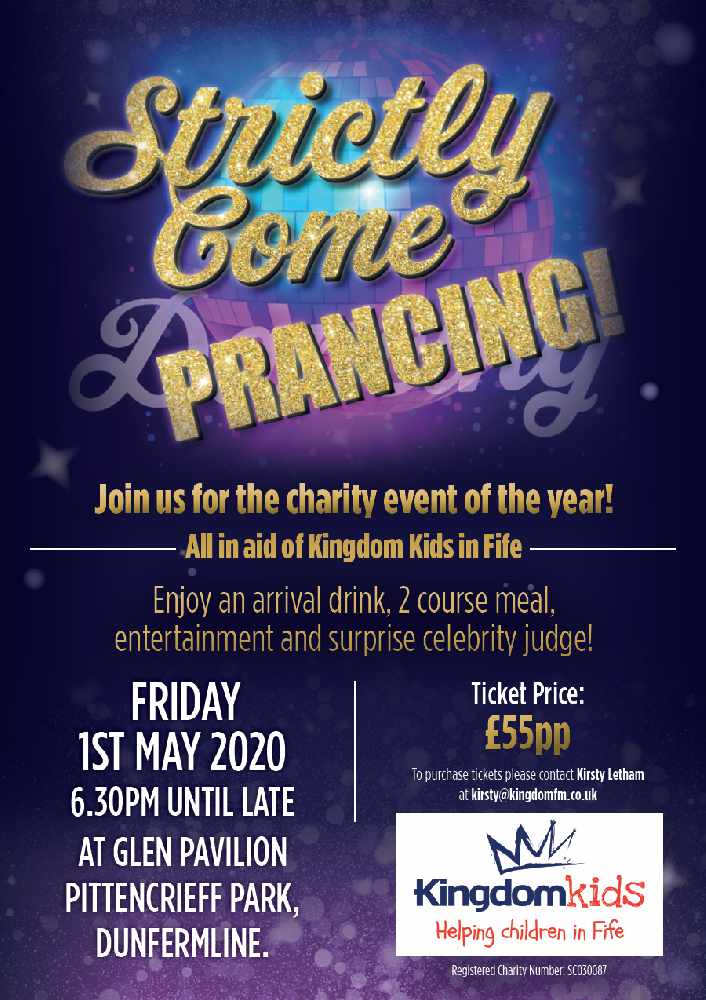 For the first time, Strictly Come Prancing is coming to Fife!
Immerse yourself in the glamorous world of ballroom dance by purchasing tickets to our Kingdom Kids fundraiser on Friday 18th September at The Glen Pavilion and cheer on our courageous "Prancers" who all have their eyes set on winning the SCP Glitterball after weeks of training with The Dance Studio - Dunfermline.
Hosted by our very own Brucie & Tess: Peter Ferguson and Drew Gowland and judged by a secret celebrity judge! You'll have the chance to vote for your favourite couple whilst raising money for the children of Fife.
Tickets are priced at £55.00 per person and include a welcome drink, a 2-course meal and evening of live dancing entertainment.
To purchase please contact Kirsty or fill in the below form: Kirsty@kingdomfm.co.uk