Kingdom Kids receives a £8,640 donation from members of the local Amazon fulfilment centre as part of its community support programme.
Kingdom Kids, a charity that provides support for disadvantaged young people throughout Fife, was nominated for support by the team at Amazon Dunfermline in 2017. Over the course of the year, the team raised £8,640 for the charity through fundraising events, including raffles and themed days.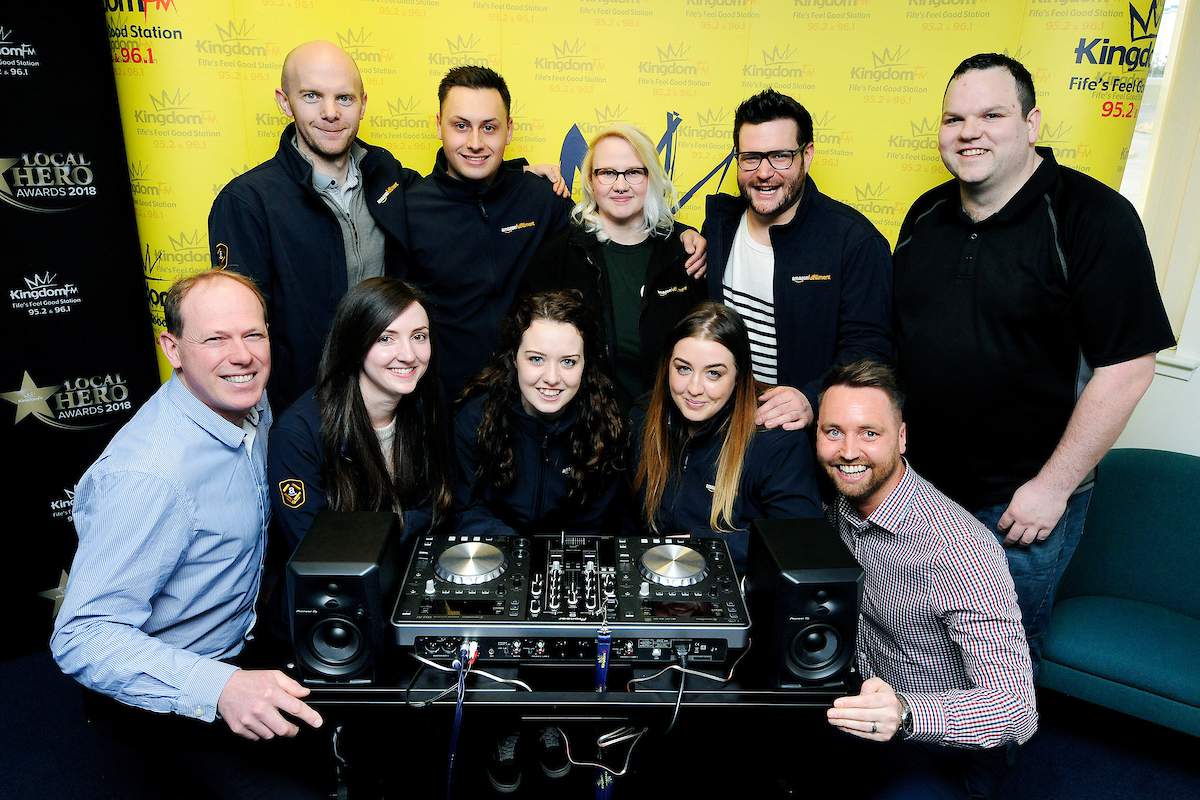 Members of the Amazon fulfilment centre visited the Kingdom FM radio station for the official handover of the funds they raised. As an extra surprise, the team also announced that Kingdom Kids would be the fulfilment centre's charity of the year again in 2018.
The donation is part of a UK-wide programme that enables Amazon sites to provide on-going support to a charity in the areas where they operate, making a sustainable difference to important causes within the local community.
Kingdom Kids targets its work towards supporting children's development in Fife. The charity will use the donation to distribute funds to groups supporting underprivileged and disadvantaged youngsters throughout Fife.
Speaking on the donation, Site Leader at Amazon Dunfermline, Graham Allison, said:
"We're so glad we can continue supporting Kingdom Kids and the amazing work they do with young people in the community. This visit was particularly special as we got to hand over the funds the team has raised so far. We're all really excited to see how we can get more involved in 2018."
John Murray, Chairman of Kingdom Kids, added:
"We'd like to take this opportunity to say a huge thank you to everyone at Amazon in Dunfermline for their support and for raising this incredible amount for Kingdom Kids. The money will go a long way to helping more young people in the community. It was an amazing surprise to find out Kingdom Kids has been voted the team's nominated charity of the year again! We're so excited to kick off another fantastic year of fundraising."
The donation forms part of the 'Amazon in the Community' programme whereby the company supports the communities around its operating locations across the UK.