Fife Golf Studio - Better Than Half Price Voucher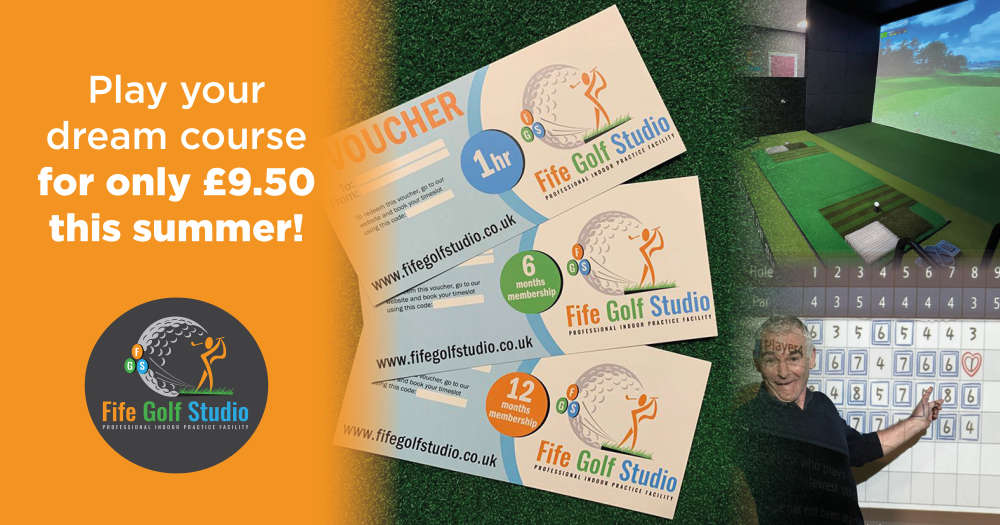 £25.00
£9.50
Remaining: 55
Fife Golf Studio, Inverkeithing has proudly created an amazing indoor space that has something for every golfer no matter what level you are.
Fancy yourself an Open champion? Play The Old Course, St Andrews on the most technologically advanced golf simulator in the world as well as over 200 of the best golf courses to test yourself against.
With digitally mapped courses, Fife Golf Studio gives you true to life course contours and real time simulated ball flight data, this state-of-the-art hardware brings you right into the course.
With this Kingdom FM iDeal offer, you can enjoy 1 hour of golf for the incredible low price of just £9.50!
Not available in conjunction with any other offer.
One voucher per transaction.
Voucher valid three months from date of purchase.
Not for resale.
Proof of identification may be required.
Vouchers can only be accepted once and must be booked on the fife golf studio website
If you should have any enquiries regarding a voucher purchase please e-mail vouchers@kingdomfm.co.uk
Receive special offers, exclusive members only competitions, and more.
Sign Up
Log In