Fidget Spinner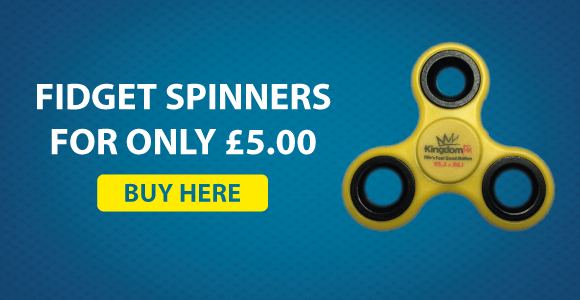 £6.25
£5.00
Sold Out
Remaining: 0
Get your hands on Kingdom FM's newest merchandise. The exclusive Kingdom FM fidget spinner is perfect for children and adults alike. It's easy to carry and perfect for killing time and relieving stress. Challenge your friends to a 'spin off' or perfect the latest and greatest tricks.
The Kingdom FM fidget spinner is only available to purchase through the iDeal webshop, so get yours today
P&P is included.
Voucher Terms and Conditions
Postage and Packaging is included in the price
Not for resale.
View T & C's
Receive special offers, exclusive members only competitions, and more.
Sign Up
Log In